Speaking at a question and answer session in the States, Steven Gerrard has told fans that he will return to Liverpool at some point of his career.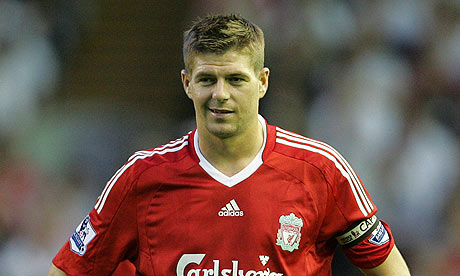 He said that he missed his hometown as well as his friends and that he will return at the appropriate time.
However, he was keen to state that this is not going to be in the immediate future as he is still happy at LA Galaxy. He said that he did not want to create any rumors that he is going to leave the club soon.
He stated that he and his family were happy to live in California, but there are some things that he missed. For instance, he missed some friends and relatives residing in England and above all he missed going to Liverpool game.
He added that he has spent 35 years in Liverpool and that Liverpool is his home. Although he considers California as a second home, he said that there is nothing compared to life in Liverpool.  Indeed, this is the place where he has grown, and this is where his friends and relatives are.
He said that sooner or later he is going back there, and he will represent Liverpool Football Club at some moments in his career. There have been reports that he may take on a coaching role at the club once he is back in England.
He said that his wife and his children have grown accustomed to the American way of life, but he stated that they will soon be going back to Liverpool.
Steven Gerrard moved to LA Galaxy in 2015 after his contract with Liverpool expired. So far he has made 23 appearances for Liverpool and scored 4 goals for them.